Being a changing medium is not an easy job, as digital marketing, a process always on the move and continuous improvement and renewal. So being up-to-date, is never enough.
There is a wide range of courses that you can find online; from some with cost and curricular value of prestigious institutions, to some that will only waste your time.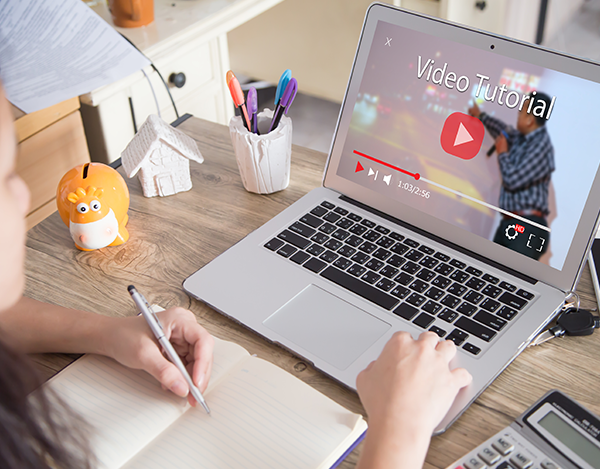 That's why we have for you the best digital marketing courses that you can find online, for free. Some even offer certification even at no cost.
Top 5 online digital marketing courses to take right now
HubSpot Academy
Owners of the term Inbound Marketing and recognized as the creators of the methodology to which it gives its name, HubSpot offers courses and certification completely free.
The HubSpot's Inbound Certification covers the basic elements to familiarize yourself with inbound marketing, which makes it an unmissable course.
Google Analytics Academy
We have already talked about several occasions about the importance of having an optimization strategy, and this cannot be carried out if you do not have understanding and access to the appropriate metrics.
Google provides a certified course that helps you get to know your Analytics tool thoroughly. By being a Google product, you can be sure that it is something of great quality and depth.
edX, Entrepreneurship 101
edX is positioning itself as a reference in online courses, and is not far behind with digital marketing courses.
In Entrepreneurship 101, you will have access to case studies of MIT entrepreneurs in key areas of digital development, such as apps, 3D printing and much more.
TED Talks
Within its plethora of talks on various topics, TED has two playlists related to digital marketing:
Work smarter, which focuses on planning and work efficiency.
How we make choices, in which mental processes are explained in consumer decision making. In each one, you can find videos related to these topics.
This one is a very interesting presentation about Digital Marketing:
Free Digital Marketing Essentials, Oxford Learning Lab
Within its Digital Marketing Essentials segment, Oxford Learning Lab offers a free section.
In this one, Tom Fidgeon, coach and consultant in Internet Marketing, covers 16 vitally important points in terms of digital marketing: From a small introduction to SEO, to keyword analysis and calls-to-action.
It is a complete course taught by an expert in the field.
With these digital marketing courses, which you can find for free, you can be sure to continue your professional growth, always with the information brought by renowned institutions and, above all, with updated and timely content.
And if you are in Panama, these are some Digital Marketing online courses that might interest you. Also, there are other marketing online courses that you can't miss.