In this environment, continuous training is not an advantage, it is a necessity. Therefore, digital marketing courses are your best ally.
Fortunately, for all of us, there are many available options, to continue learning and keep us updated.
There are many digital marketing courses, but not all have the advantage of being taken online.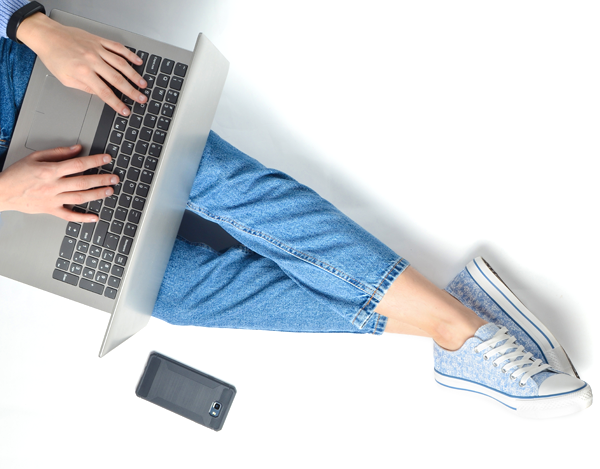 We had already presented a list of free courses that you can take online, but, this time, we will focus on the educational offer that Panama has. And all of these digital marketing courses, have the possibility of taking them from the comfort of your computer.
Here are some titles of Digital Marketing online courses in Panama that you can have from the comfort of your home:
Quality Leadership University
In addition to courses, this group offers international certifications. For example, the International Certification in Digital Marketing and Social Networks.
This digital marketing course seeks, among other things:
To inculcate a 2.0 culture in the company.
To understand the new Internet market, as well as analyze and monitor each action and measure the real impact of each campaign or marketing plan.
To identify the best uses and practices in social networks and Web 2.0.
This last one includes:
International Certification Degree from Quality Leadership University.
Access to the virtual platform Schoology.
Materials in digital format.
Consultants Method
The Consultants Method group has the support of the University of Panama to teach its courses.
Its specialty is E-Learning, and it offers a plethora of digital marketing courses, as well as courses in other areas, such as languages.
This is part of their academic offer:
Diplomat in Marketing 2.0
Diplomat in Application of Sales Techniques
Customer Support
Diplomat in Creation of virtual stores
Diplomat in Mobile Marketing
Aden Business School
They have an Online Digital Marketing Program, aimed to Executives, Professionals, Managers, business owners, senior managers and academics.
People who have decided to expand the projection of their professional profile by acquiring a comprehensive and structured vision of digital marketing management.
The course aims at the following:
To direct the management of internet marketing of the company's products or services.
To create, execute and control the action and training plans applied to a Latin American company regardless of its organizational size.
To participate with the Marketing Department of the company in the analysis of results and in the investigation of new trends of the digital consumer.
On the other hand, they have available an Online Master in Digital Marketing, which provides tools to create and implement your marketing plan, integrating: social networks, SEO, SEM, advertising, content marketing, and much more.
Manage your marketing team in a successful way, improve the impact of your actions and achieve your positioning objectives.
Meet the new Degree in Digital Marketing and Brand Management in Panama
Given by the Interamerican University of Panama, this degree focuses on the development and strategic direction of brands / products / services.
This is through the use of digital and technological tools, to achieve the positioning and growth in sales that the organization aspires.
It also includes certifications in Hootsuite, Google Ads, Google Analytics and Tableau.
Rafael Strauss, Presidente de LDM, agencia de medios digitales, te cuenta por qué este es el momento indicado para estudiar una licenciatura en marketing digital y gerencia de marca, que te prepare con todas las herramientas necesarias para los nuevos retos de un campo laboral moderno ?➡

Posted by UIP on Tuesday, March 26, 2019
Now you know a variety of digital marketing courses that you can take online, so it is only a matter of deciding and continuing to update your knowledge, as well as giving you competitive advantages in the market.
If you are interested in Digital Marketing, do not hesitate to visit other posts of our blog.